La Cochera Cultural is a creative centre to inspire and manifest the dreams of children and adults. It mainly provides artists with a space to live, work, as a forum for presentations and classes. Where they can share their creative energy with the local community, as well as with other artists, foreign residents and visitors in Ajijic.
In the spirit of collaboration and co-creation, we seek to support the local community; its people, its artists, its history, traditions and culture. Both, based on the art and wisdom of the past while inspiring contemporary creation, La Cochera Cultural will offer a wide range of creative and holistic activities and will be the forum for a variety of cultural events.
Our goal is to focus on art and creativity as a catalyst to build bridges, make connections and remove barriers to participation. La Cochera is open.
Creative Approach
Plastic Arts
Written and Spoken Arts, Storytelling
Publications
Dance
Music
Film
Architecture
Photography
Cultivation of Organic and Medicinal Plants
Culinary Art
Healing arts, yoga, meditation, energy work
Expression Forums
Courses and workshops for children and adults
Lectures
Summer classes for children
Talks
Film
Concerts
Performances
Cultural fundraising events
Exhibitions
Cultural markets with local artisans 
Readings
Facilities
Apartments for permanent residences and visiting artists in the short and medium term
Multipurpose spaces for workshops and presentations and Cinema 
Meditation spaces
Gardens
---
FOUNDERS
Jennifer Faith Stanley
Jennifer and her partner Thom Weeks settled permanently in Ajijic in 2010 when they left Proscenium Architecture + Interiors, the firm they founded together in 1996. The main focus of their architectural practice was working with his clients to make functional, affordable and creative spaces for their cultural organizations. At La Cochera Cultural, they now have the opportunity to create their own centre as a way to give back to a vibrant creative world and specifically to the culturally rich country and town they now call home.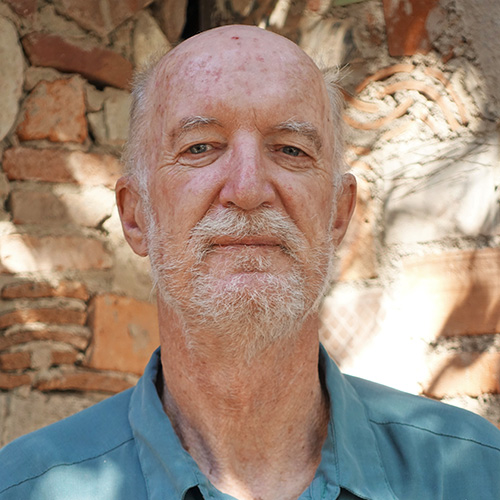 Thom Weeks 
Thom has continued planning cultural facilities in Ajijic, as a volunteer advisor for improvements to the Auditorium of the Riberas and Lakeside Little Theatre. Together with Jennifer, she has co-conceived this Cochera project and at the same time is planning the Cochera Annex, a private cooperative residential complex adjacent to the Cochera planned to help sustain the Cochera in perpetuity, while providing sustainable housing, a healing arts centre, workshops and additional suites for visiting artists.